Podcasts
10 Sep 2013
Podcasting seems to be in a phase of growth. Suddenly there are dozens of good shows about the web and creative industries. It's not a new medium so maybe the growth has been more steady and I hadn't noticed until now but I'm loving the results. I grew up with talk radio on around the house which I think gave me a special interest in listening to a good conversation. I love good music but I seem to crave podcasts more than tunes these days; call me weird. I love being able to learn something new about a design legend or discovering how the creators of a hot new app built an idea from scratch, all while driving my short commute. I end up educated, inspired, and entertained. It's a great way to bookend the workday. So without further adieu, here are my current favorites: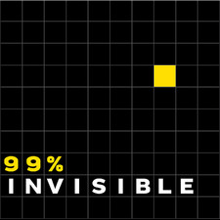 99% Invisible
I love this show so much that each episode seems too short. Where else am I going to learn about the guy who created the area code, an otherworldly pavilion that attract teenagers at night, or where jay walkers got their name.  If all public radio was this good, we wouldn't be debating budgets, people would gladly pay to hear it.
99percentinvisible.org
 | 
iTunes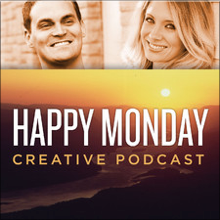 Happy Monday
There is no better way to start your Monday than with a short burst of inspiration from Josh Long and Sarah Parmenter and their guests.
happymondaypodcast.com
 | 
iTunes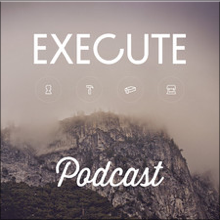 Execute
Jealous of those people who think of a product idea and then just make it happen? It doesn't take special powers, just read
Execute
 and then listen to the Execute podcast and you'll be that person in no time. Maybe I should execute my own podcast.
Execute
theindustry.cc
| 
iTunes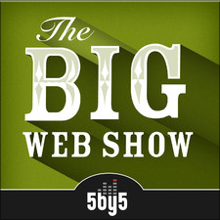 The Big Web Show
As the Godfather of the Web, Jeffery Zeldman can get an interview with anyone. I met "Mr Ziggy" once and although his stature is small, his knowledge is larger than life. I took a picture if you want to see it. :)
The Big Web Show
 |
Archives on 5by5
| 
iTunes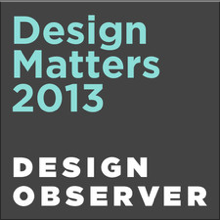 Design Matters
Debbie Milman has been interviewing influencers in art and design for years. Check the archives for a design education by ear.
observermedia.designobserver.com
 | 
iTunes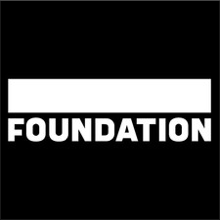 Foundation
I keep up with hat's hot in the startup culture that surrounds me here in Silicon Valley via Kevin Rose.
foundation.kr
 | 
iTunes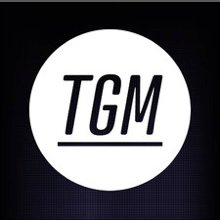 The Gently Mad
Another quality design interview show that is new to my list. Adam Clark brings a fresh approach to the interview format.
thegentlymad.com
 |
iTunes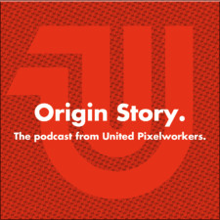 Origin Story
This is different take on the interview format, asking the guest to start from childhood and work toward the present. The lesson is you can overcome anything with passion.
unitedpixelworkers.com
 | 
iTunes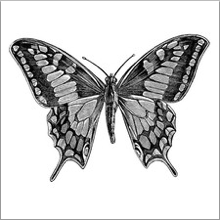 The Businessology Show
Dan Mall and Jason Blumer get into the nitty gritty of running a creative business. Don't miss
episode 4
on value pricing, it changed my mindset on client work completely. That topic deserves it's own blog post. In the meantime,
read this
.
businessologyshow.biz | 
iTunes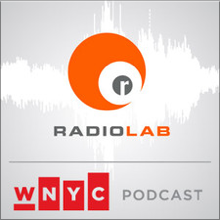 RadioLab
This ones not design specific but it's a great source for learning something new.
radiolab.org | 
iTunes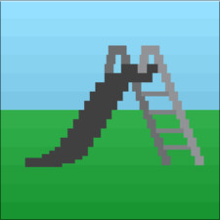 Pixel Recess
I don't know what's going on here but I'm hooked. Just try a little bit.
pixelrecess.com
 | 
iTunes
Start Listening
So start listening. I will update this as I find new favorites. Let me know what you discover in the comments. Updates: 9/24/13
The Big Web Show
has moved to Mule Radio.