Photography
15 Feb 2009
I love photography. Life would not be nearly as fun without cameras. Photos can quickly explain a product, express an quality of a company, or provide personal connection to an experience. When designing websites or printed materials, I utilize both stock and custom photography.
Stock photography is an easy and inexpensive way to get high quality images on a huge array of topics. Instead of hiring a photographer to take specific pictures you can quickly find numerous examples online for a fraction of the cost. An example would be the three stock images I selected for the intro page design of Omni Law Group. This firm was seeking a graphic representation of it's marketing message. The challenge with stock photography is selecting the right photo from the expanse of options. An overall vision of the project's styling goals is required in order to ensure a cohesive result.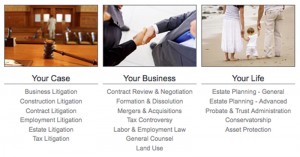 Custom photography is best for specific photos, such as a portraits, product shots, projects, or capture events. I recently assisted entrepreneurs at BhatiaOne with custom package designs. Once the designs were printed, I photographed the finished products for use in their marketing presentations. This was a cost effective way to quickly get a new product to a professional level, ready for presentation to buyers. I have also worked with several professional photographers whose talent, training, and experience provide amazing results. The quality of the photography directly impacts the quality of the overall design.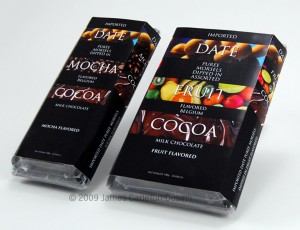 Stock and custom photos can be a strong design element on web and print media. Creating a cohesive appealing design requires careful selection of photos and coordinating design. The end result can be a powerful image, worth thousands of words.