Current Projects
16 Jan 2009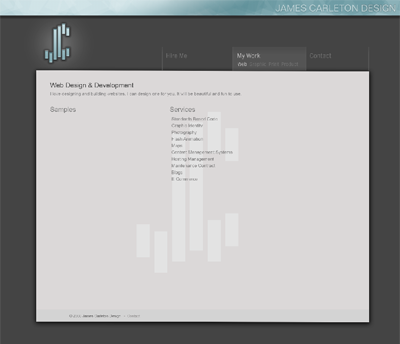 I'm currently in the process of creating CarletonDesign.com (this blog is part of it) as my new portfolio site to replace jrcid.com.
I can't wait to convert the design to CSS/HTML so I can insert the new content. I have some great ideas. Now that the design concept is settled, I'm finalizing textures and colors.
I also have been working with Eric at E & J Design on the next version of LEEDstudy.com. Check out that design, it's still a work in progress.